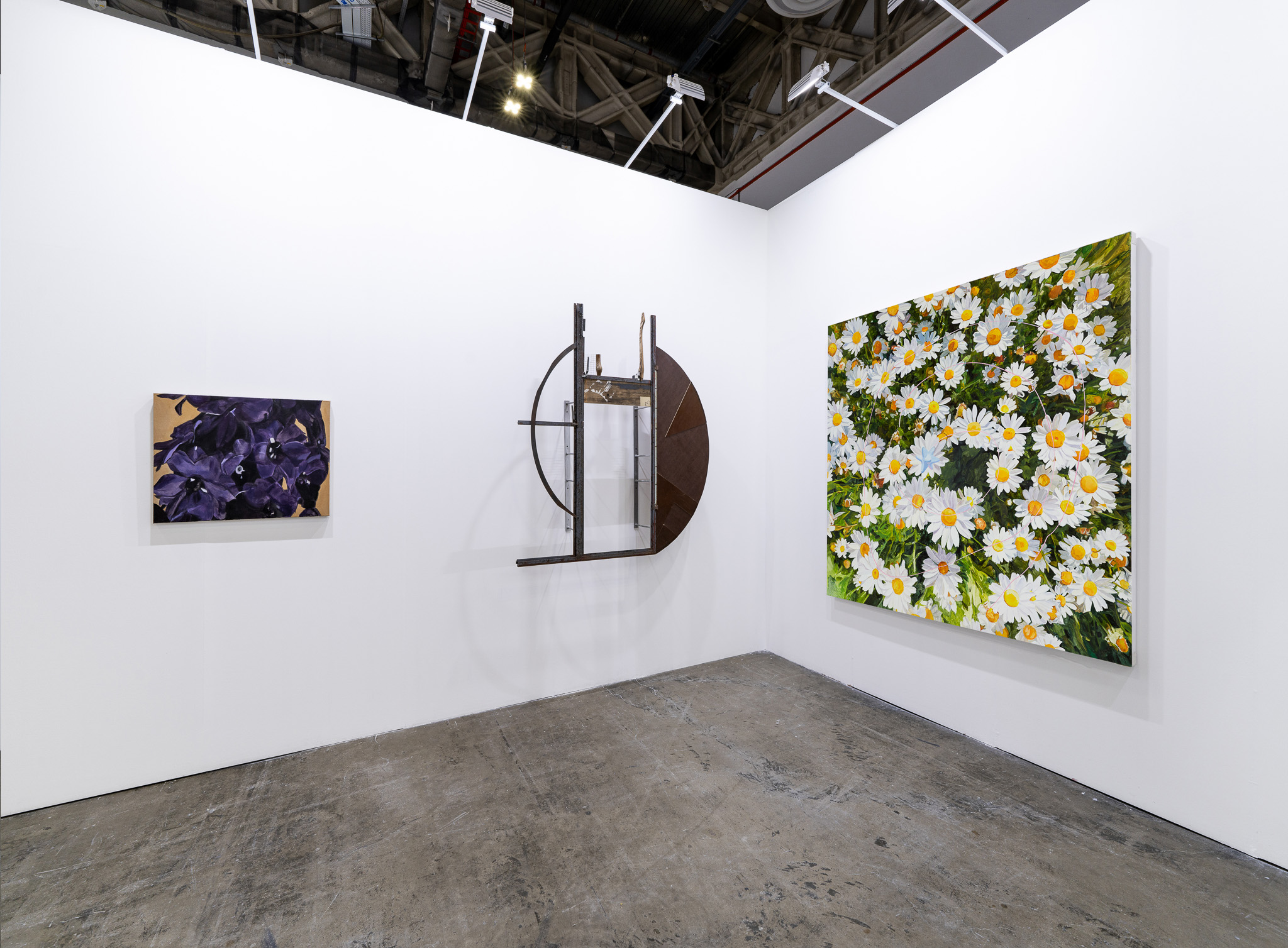 ART SG 2023 | Singapore
Booth presentation FR09: Li Tao, Yuan Yuan
NEW/NOW (special programme): Xiao Hanqiu
FILM (special programme): Cheng Xinhao
Offsite project: Li Tao solo exhibition "A Week"
Li Tao

A Week
Solo Show
Tabula Rasa Gallery | Offsite project
Opening Night: 4-7 pm, 10 Jan, Tuesday
98 Emerald Hill, Singapore
Exhibition: 11-15 Jan, 12-5 pm
ART SG
Dual solo
Tabula Rasa Gallery | Booth FR09
VIP day (invitation only): 11 Jan, 2023
Public days: 12-15 Jan, 2023
Marina Bay Sands Expo and Convention Centre
Li Tao,
Thursday
, 2022, 126.5 x 23.5 x 24.5 cm, oil on canvas
Concurrent to Li Tao's participation at ART SG with the gallery, Li Tao will also present his solo exhibition A Week at a traditional Nanyang mansion at the Emerald Hill Conservation Area in the centre of Singapore.

Both exhibitions showcase a series of new installation pieces by Li Tao created in 2022. Since his solo exhibition Universe – Secondary at Tabula Rasa Gallery and KWM artcenter in Beijing in 2019, Li Tao has further developed his artistic practice in relation to the ideas of architecture, ruins, materiality, temporal experience and memory, while responding to the dramatic changes that have taken place on personal and social levels over the past three years.

Li Tao (b.1971, Henan, China) is an artist based in Beijing. Li is adept at offering an artistic medium a new viewing mode and aesthetic value through reconstructing and recreating the forms of industrial materials and readymade. His recent solo exhibition include A Week, Tabula Rasa off-site project (Singapore, 2023), ART SG, Tabula Rasa Gallery (dual solo, Singapore, 2023), Pengzhou Bubble, AYE Gallery (Beijing, 2020), Universe · Secondary, Tabula Rasa Gallery and KWM art center (Beijing, 2019). He has participated in group exhibitions at various venues, including Shenzhen OCAT Museum, Beijing Times Art Museum, Chengdu Biennale, Art Basel Hong Kong, Art 021 Art Fair and West Bund Art Fair in Shanghai.

Yuan Yuan
ART SG
Dual solo

Tabula Rasa Gallery | Booth FR09
VIP day (invitation only): 11 Jan, 2023
Public days: 12-15 Jan, 2023
Marina Bay Sands Expo and Convention Centre
Yuan Yuan,
The Last of Us,
2022, 190 x 145 cm, oil on canvas
Yuan Yuan (b.1984. Beijing, China) is best recognised for her large scale paintings of flowers. Via Yuan Yuan's large scale paintings, the flower appear to be a non-subjective object. The blossom on the still-standing branches is held by feather-like green leaves, occupying the frame freely and at the same time extending outside the picture, as if the flower itself is already in self-actualisation at a majestic posture before the depiction.
Her recent exhibitions include:
ART SG
, Tabula Rasa Gallery (dual solo, Singapore, 2023),
The Possibility of a Flower
, Tabula Rasa Gallery (Beijing, 2022),
The Logic of Painting
, Xinjiang Art Museum (Urumqi, 2021),
Animamix Biennial,
70 Years of Snoopy, Museum of Contemporary Art (Shanghai, 2020),
Utopia / Dystopia
, Dietz (Cologne, 2019),
Shan Shui Within
, Museum of Contemporary Art, (Shanghai, 2016),
China 8 Contemporary Art From China at Rhine & Ruhr
, Osthaus (Hagen, 2015), and
Curated by Yu Hong Pan Lin & Yuan Yuan: True False Objects,
Ullens Center for Contemporary Art (Beijing, 2010).
Xiao Hanqiu
NEW/NOW
ART SG
Xiao Hanqiu,
Red Slingshot,
2022, 120 x 60 cm, oil on canvas
NEW/NOW is a special programme at ART SG, showcasing 42 artworks by 42 rising talents across different mediums.
Xiao Hanqiu (b.1986, Beijing, China) is a painter and a poet. Xiao's paintings on canvas juxtapose objects in situations that conjure the ethereal magic and intensity of being. Her paintings operate like her poems: linear narrative is rejected in favour of open questions that reflect on the complexity, ineffability, and inconstancy of experience. Highlights of her exhibitions include:
Love stories and horror stories
, Lyles and King (solo, New York, 2022),
LISTE Art Fair Basel 2021,
Tabula Rasa Gallery (dual solo, Basel, 2021),
Honey, Bee,
Tabula Rasa Gallery (solo, London, 2021).
Cheng Xinhao
Fabricated Realities

curated by Gridthiya Gaweewong, Jim Thompson Art Center, Bangkok
ART SG | FILM
12–15 Jan, 2023, 5–8pm
Location: Art Science Museum
Cheng Xinhao, Image still,
March of the Elephants,
2022, single-channel video, colour, sound 41'21", Ed 1/5 + 2AP
FABRICATED REALITIES encompasses a compilation of recent video art and films made by artists from the Asia-Pacific region. These three programs address the complexity of contemporaneity, questioning the coexistence of humans, a variety of non-human species and the advanced technology that challenges the perception of our history. Cheng Xinhao will present his new film "March of the Elephants" at FILM.
Tabula Rasa Gallery (London)
Unit One, 99 East Road,
Hoxton, London
N1 6AQ
Tuesday - Saturday 12:00 - 18:00 | Sunday - Monday Closed