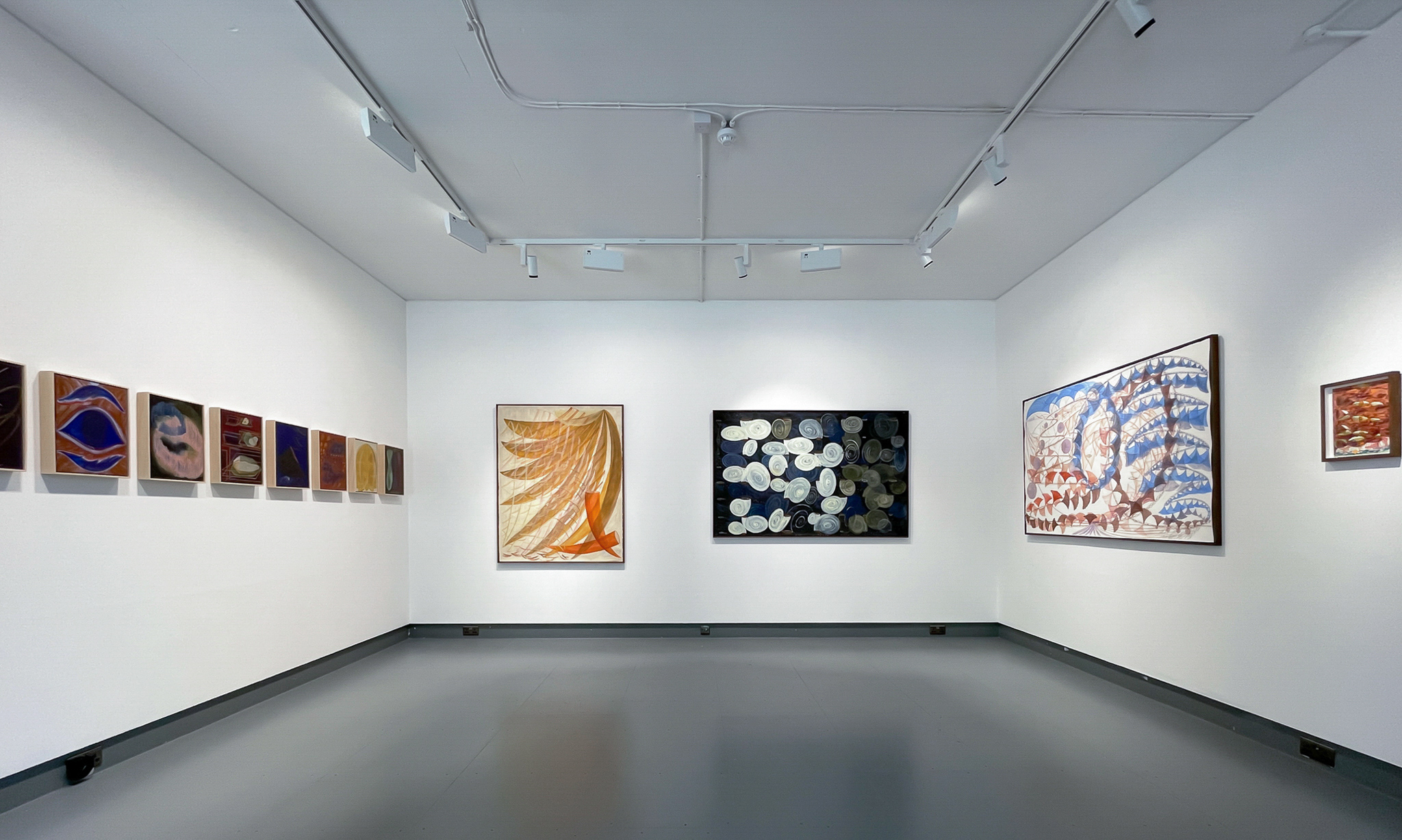 I thought it was dead; It thought it was spring
Dan Zhu
13 May - 24 June, 2022
London


Tabula Rasa Gallery London is pleased to present
I thought it was dead; It thought it was spring
, the first UK solo exhibition of the Chinese artist Dan Zhu for the 2022 edition of London Gallery Weekend.
After completing her residence at the Rijksakademie in 2019 in Amsterdam, the artist Dan Zhu quickly gained recognition from several institutions and won the prestigious Dutch Royal Modern Painting Prize in 2020. In the same year, she also won the annual C.o.C.A. award granted by the Collectors of Contemporary Art Foundation in the Netherlands, and presented her solo exhibition at the Kunst Institute Melly (formerly the Witte de With Center).
For her first UK solo show, Dan Zhu presents a series of works on paper and paintings inspired by scenes from a fiction written by the artist since early 2022. Starting with an unusual habit of a museum invigilator who collects the gazes of visitors during the day, these works explore the boundary between the viewer and the artwork. They offer visual references to several art history topics such as the gaze, animism, and cosmic immortality. It celebrates a transmigrational experience echoing to the present gravitational force in the cultural fields, being, a fluid and non-binary self-identification process in the world of diverse community and historic narrations.
(Artwork above: Orange Snow, Blue Smoke, 2022, 114 x 178 cm, Pigment and oil on paper)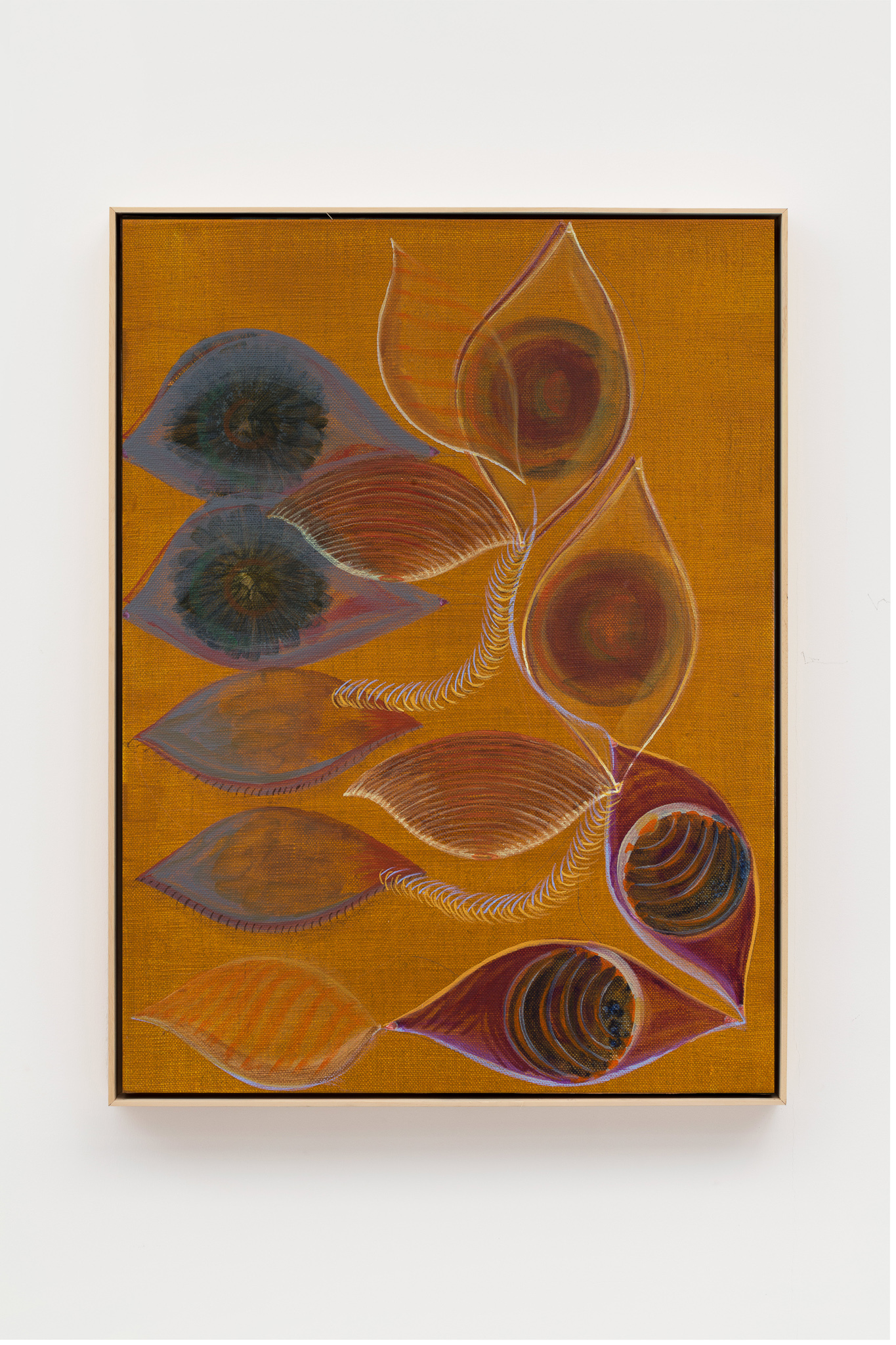 (Dan Zhu,
The Collection of the Gaze,
2022, 40 x 30 cm, acrylic on canvas)
Dan Zhu (b.1985) lives and works between The Hague, the Netherlands and Shenyang, China. Working across painting, drawing and mural, she often juxtaposes natural objects with familiar figures, together transforming into unusual scenes and happenings that are in harmony with energies on site.
Dan Zhu was the artist in residence at the Rijksakademie in Amsterdam (2018-2019). Recent solo exhibitions include:
I thought it was dead; It thought it was spring,
Tabula Rasa Gallery, London (2022);
Solo show (title to be confirmed),
Manifoldbooks, Amsterdam (2022 upcoming);
Night into Nights
, C.o.C.A. Award, Kunstinstituut Melly, Rotterdam (2021);
There is no size
, Studio Continuo, Amsterdam (2018). Group exhibitions include:
Départ
, Galerie Maurits van de Laar, The Hague (2022);
Equipe 1
, Galerie Maurits van de Laar, The Hague (2021); Project Rozenstraat, Amsterdam (2020).
Her works are collected by public institutions and private collections, including the NOG Collectie of Stedelijk Museum Schiedam, Schunck Museum, Ekard Collection, Pereira Collection, and C.o.C.A Foundation (Collectors of Contemporary Art, Rotterdam), just to name a few. Her mural painting commissioned by SCHUNCK, was completed in 2021, Heerlen, the Netherlands.
Dan Zhu is the winner of C.o.C.A. Award (2020) and the Dutch Royal Modern Painting Prize (2020). Dan Zhu holds a Bachelor of Communication Theory at Shenzhen University, Shenzhen, China (2003-2007) and completed a Master of Design at Communication University of China, Beijing, China (2009). Dan Zhu studied at the Kunst and Design University in Hessen, Germany (2010-2020) and at the Rijksakademie in Amsterdam, Netherlands (2018-2019).
Tabula Rasa Gallery (London)
Unit One, 99 East Road,
Hoxton, London
N1 6AQ
Tuesday - Saturday 12:00 - 18:00 | Sunday - Monday Closed