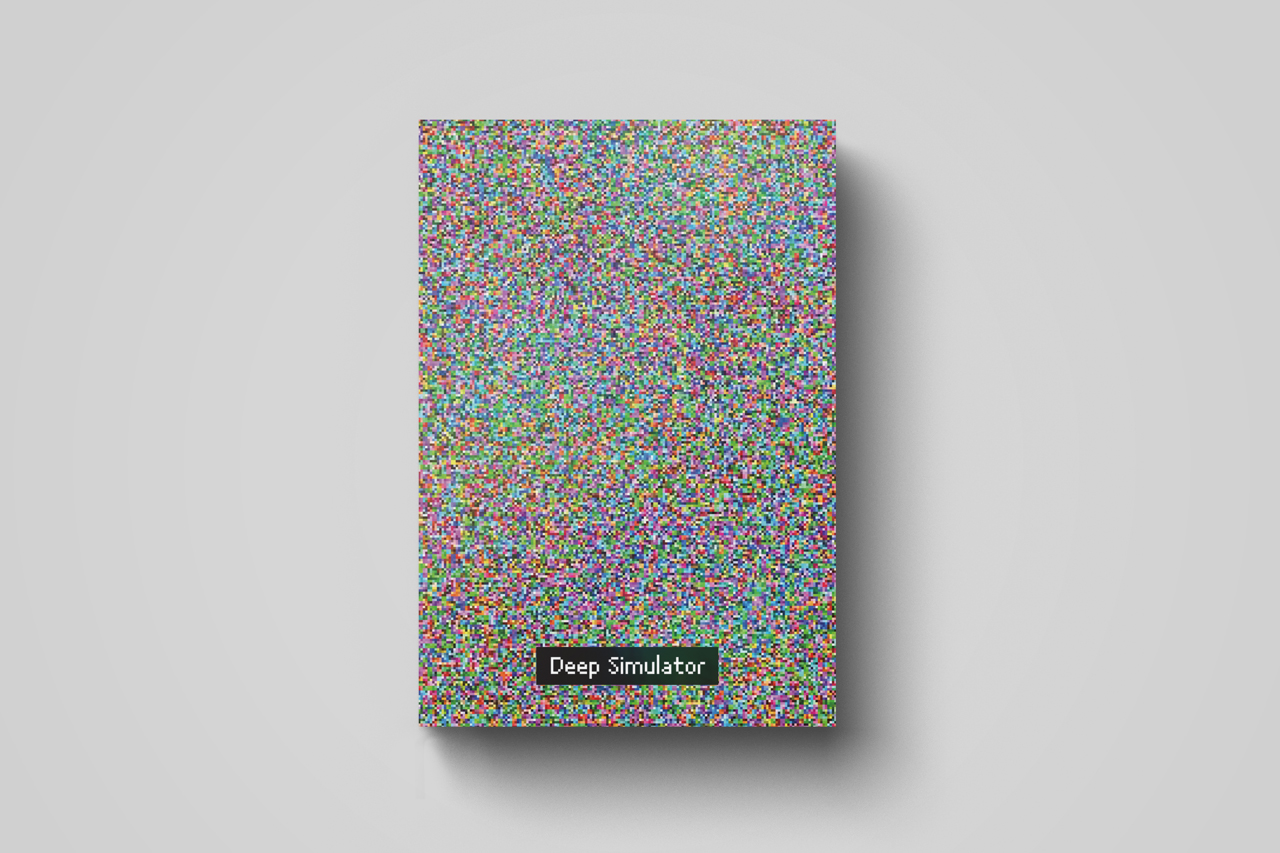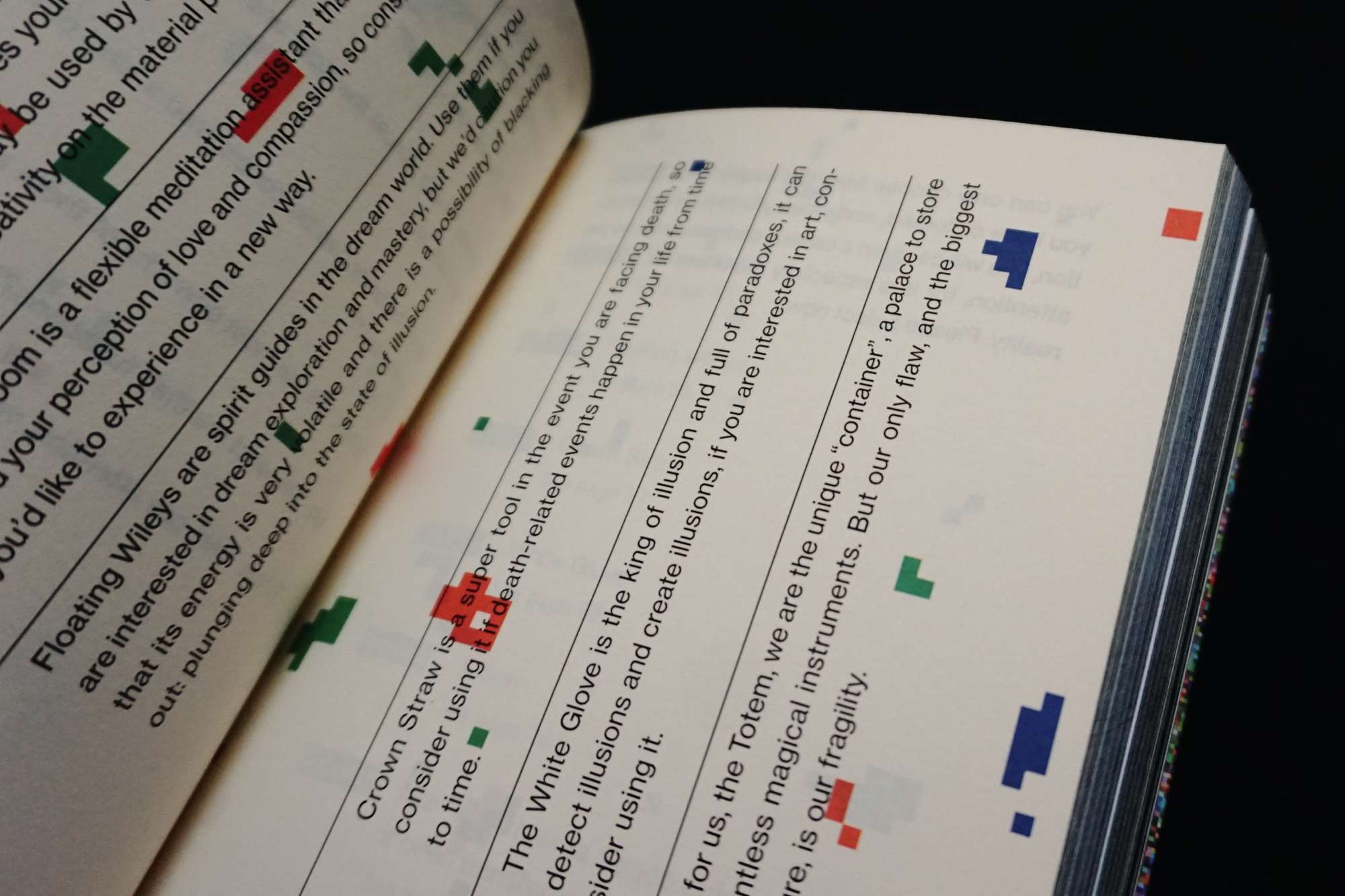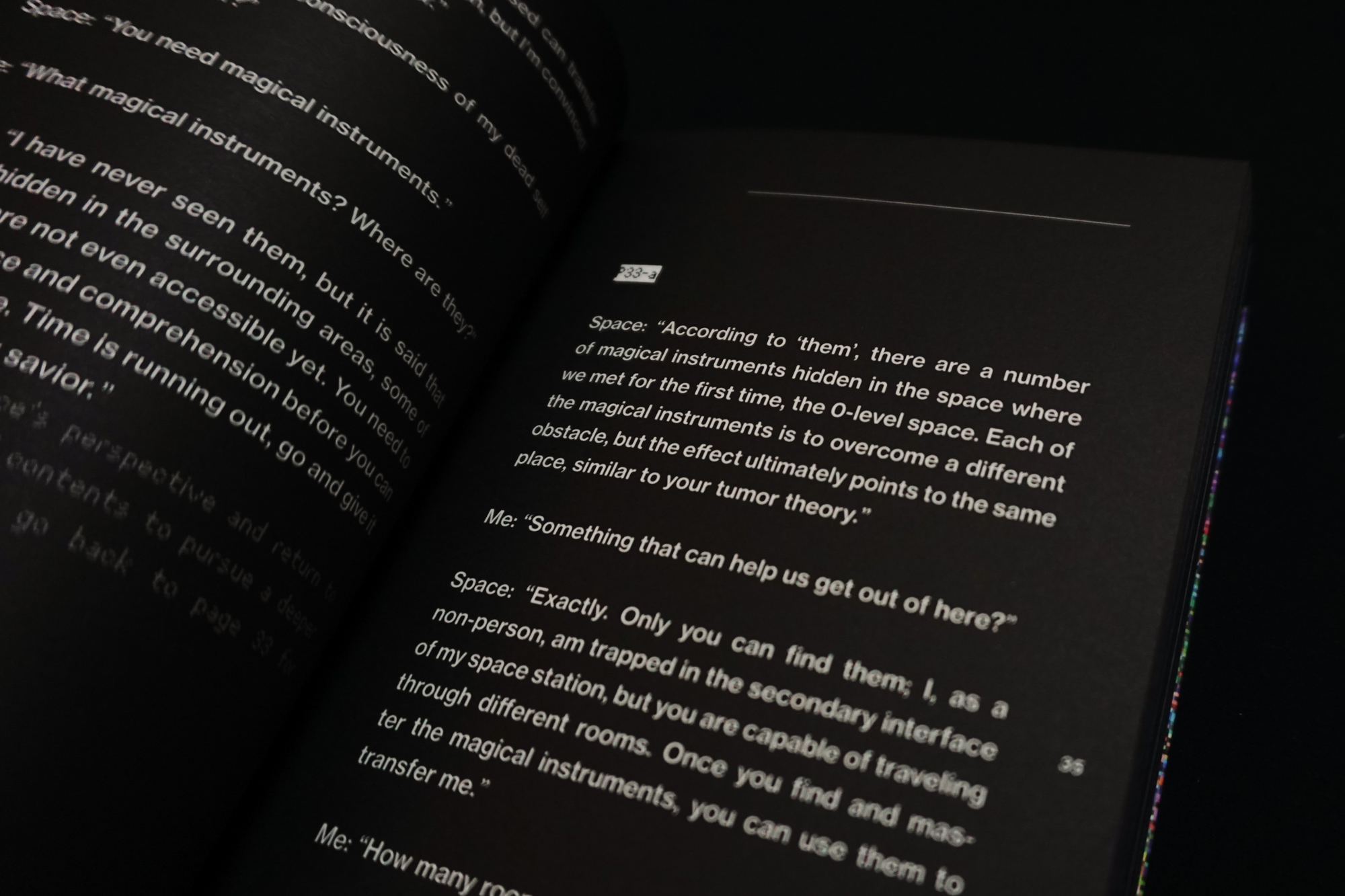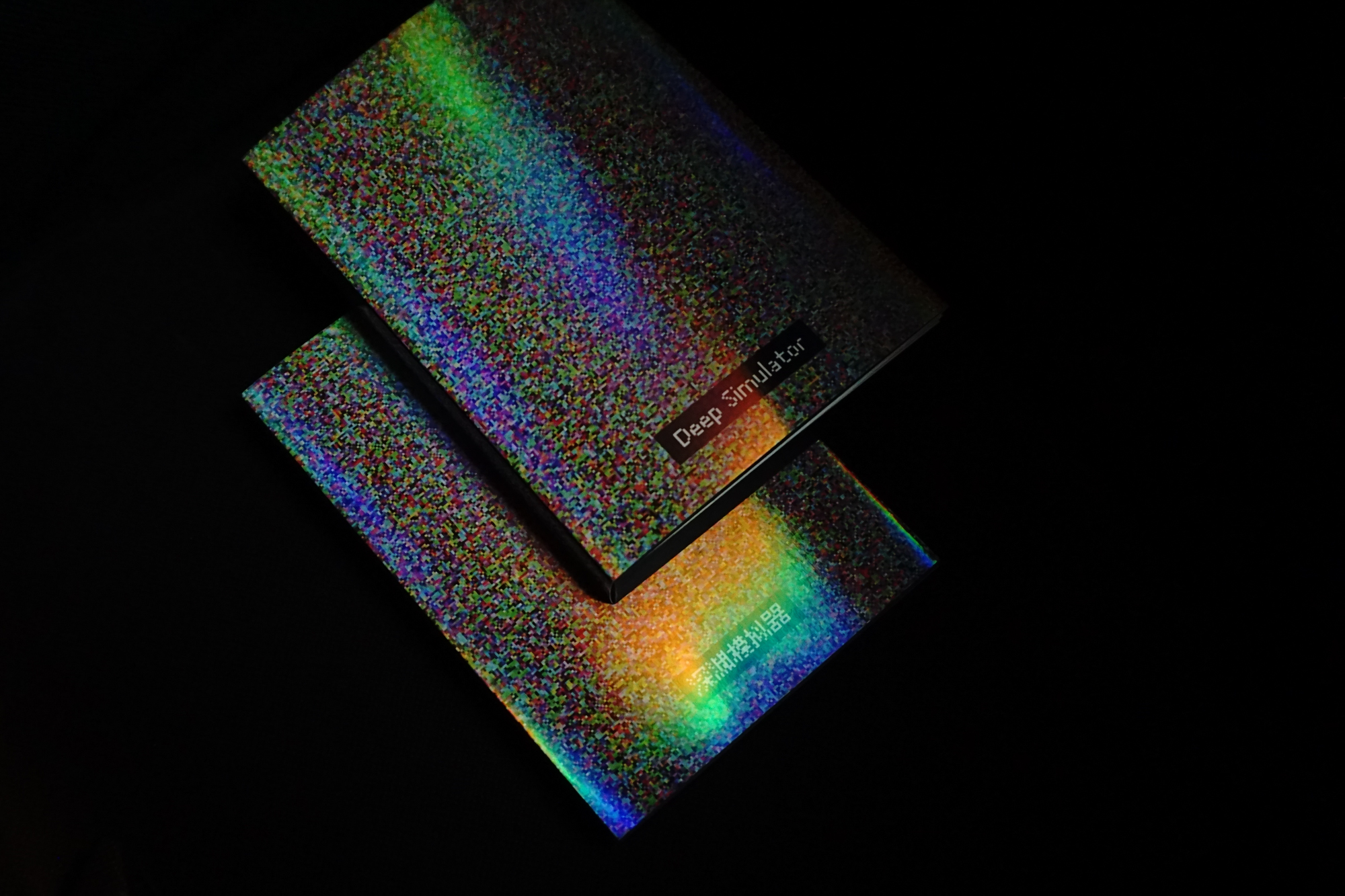 Deep Simulator
aaajiao
Size: 110 × 160 mm
Pages: 296
Language: Chinese & English
Binding: thread-sewn soft cover
Co-published by Tabular Rasa Gallery (London) and 51 personae (Shanghai)
First edition, August 2021
ISBN: 978-1-5272-9632-9
Author: Ag
Editor: Chen Yun
English Translator: Jude Keeler
English Proofreader: Cathy Keeler
English Editor: Gigi Chang
Book design: Mira Ying
Display typeface: Dinkie Bitmap, designed by Willie Liu
Assistant Producer: Chi Mian
Deep Simulator
is a cyberdrama-novel with layers of stories generated through reader interaction. Based on a
namesake video game
, it is a collaborative experiment between artists
aaajiao
and the author Ag, which began during the outbreak of Covid-19 in 2020. The novel and the video game have different focuses and nuances in their sensory workings and content, but both stem from themes related to player identity, the multiverse and the breaking down of interdimensional walls. The exposure of karmic chains, the ideological rupture between various movements, melancholia, death, the final struggle, accelerationism, the inability to distinguish between the real and the imaginary, all foreshadow an ominous sense of change looming ahead.
Like the virtual meta-game experiment that came before it, this book is hard to define. Ag blends myth, science fiction and multi-media reality into a seemingly unconventional spatio-temporal dimension. Upon opening the book, the reader becomes the player, and in the experience of reading-wandering-selecting, engages in an indeterminate journey of in-betweenness.
Deep Simulator is an organic, living, long-term project, and this publication is one of its reincarnations on its transition through the next dimensional wall – from a whimsical, pie-in-the-sky script to an outlandish indie game, then to a virtual game which was made into a physical book written in two languages with a unique design.
Tabula Rasa Gallery (London)
Unit One, 99 East Road,
Hoxton, London
N1 6AQ
Tuesday - Saturday 12:00 - 18:00 | Sunday - Monday Closed